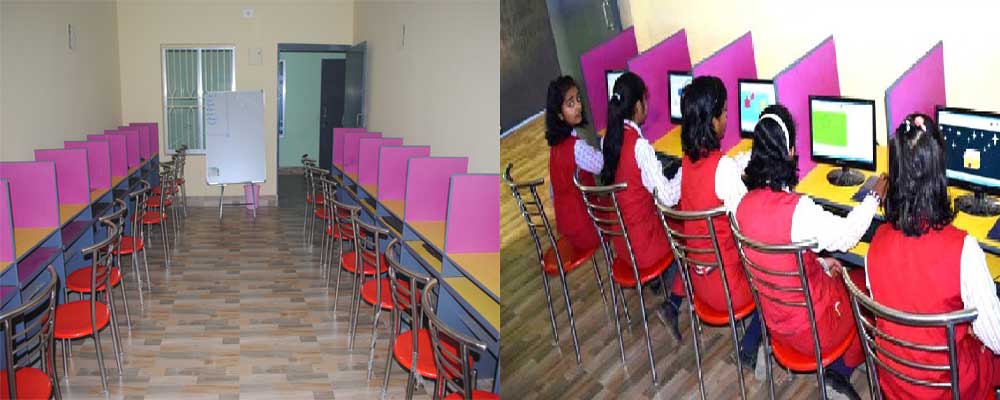 Information Technology has become an integral part of our daily life. In an endeavour to achieve excellence and to keep pace with the advanced technology we have a well equipped and well maintained Computer lab at our school.
The lab is well maintained with network of computers supporting multimedia and access to the internet for specialized information under constant supervision and guidance of professionally trained teachers.
Students are provided with computer education right from the Primary level. Our computer lab is well equipped with the latest high end systems and internet facility. Students are taught software like MS-Office, Paint, Windows Movie maker, Q- Basic, Html, Xml etc.
There are 30 computers in the lab(25 for Students and 5 for teachers)
LCD projectors to make teaching and learning an interesting, enjoyable and effective process.
Training programmes are organized for teachers from time to time to make them computer savvy.